My ChopHook arrived today... and you know I had to make something with it RIGHT AWAY! What better thing to make with my new hook than a square for my mom's Comfortghan!!!
I love my ChopHook... I love the new square I made with it... and I love Jimbo for his talent! Thank you Jimbo for creating such a lovely tool... and for getting it to me so quickly!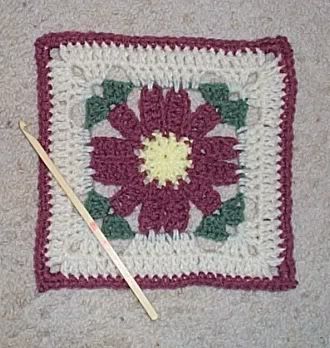 Now I want you to know... because I said that I got my new hook from Jimbo... that created conversation with my youngest about men crocheting. I told him stories of my daddy crocheting and how neat it was. Well... he wanted to crochet just like Grandpa. He knows how to knit.. but hadn't asked about the crocheting too much... I figured... in time! Tonight was the time. Here he is.... creating a headband for me .... after making himself a necklace. I'm very impressed with how easily he picked it up!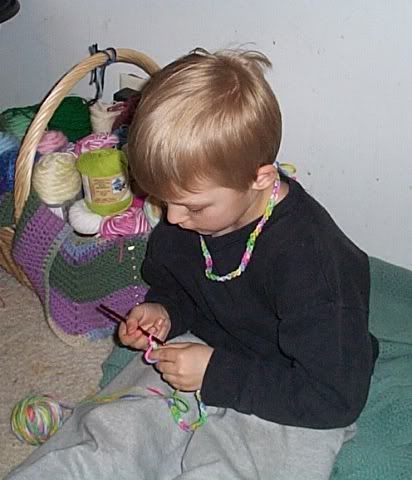 Thats it for my quick blog/share for the night... I have to go and crochet at least one more item with my new hook before I go to bed. hehehhehee
have a wonderful evening!!!
Thank you Jimbo... for my hook... which opened the door for my son to have interest in crocheting.
hugs... love and blessings,
.::Tam::.
*Let us think of ways to motivate one another to acts of love and good works.
Hebrews 10:24*